Exploring the world through the lens of Belonging
Welcome
The goal of this podcast is for us to learn. It aims to create the space to discuss and explore belonging in our lives. These wide-ranging conversations are designed to generate insights into how we can create belonging for ourselves and for others.
Belonging is like water. It's essential to life. It also takes on many shapes and forms, seeping through every part of our lives.
Still with me? Good.
Why Listen
This podcast is intended for those that are seeking to help themselves and others find a sense of belonging.
If you ever asked yourself; Where do I belong? Why do I belong? Then this podcast will be useful.
If you are asking; How can I help others belong? How can I build a more inclusive workplace culture, community, or team, then this podcast will be useful.
This podcast is an exploration founded on curiosity, humility, and generosity. I hope you can join us.
Listen and subscribe wherever you get your podcasts.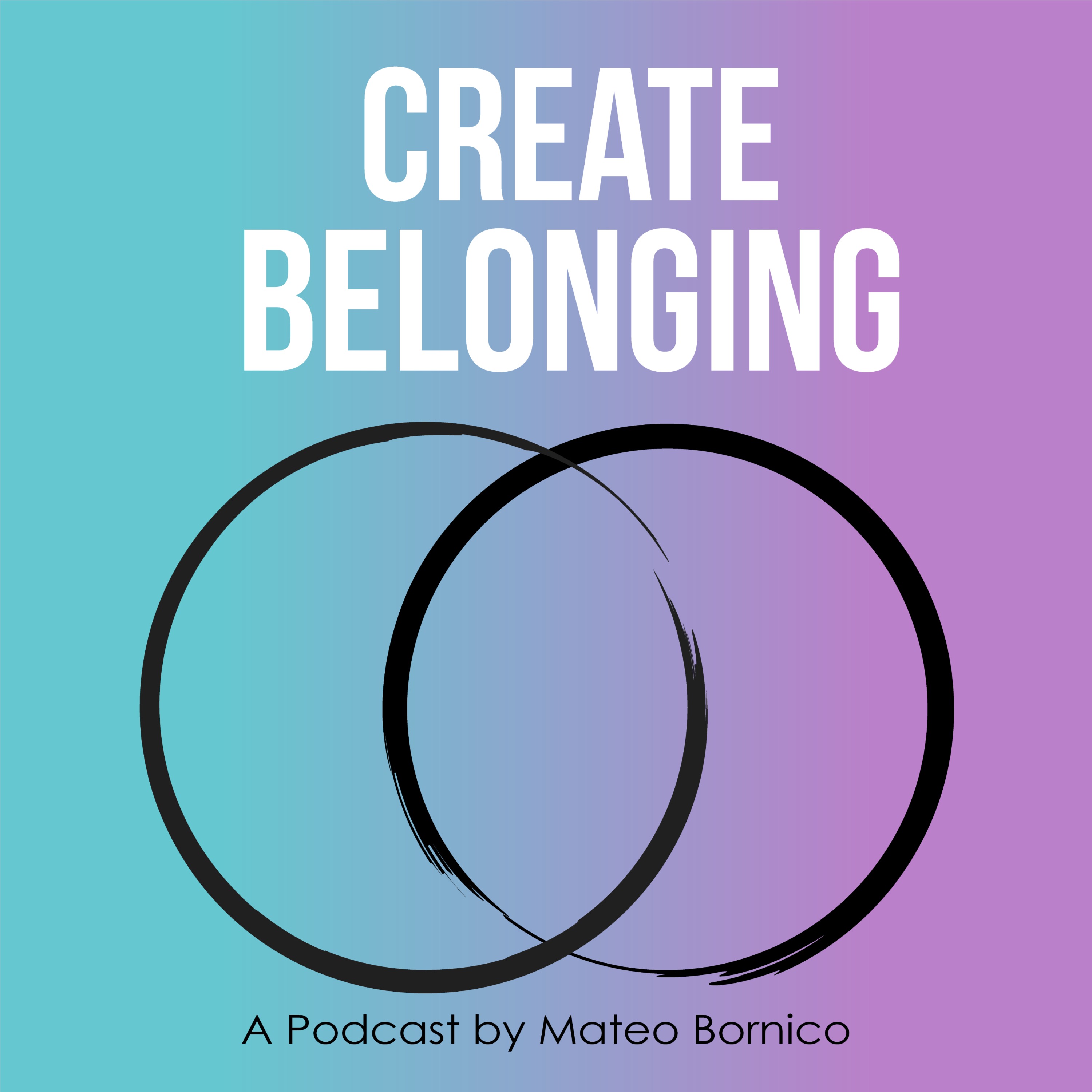 Welcome once again to Part 2 of my conversation with writer and meditation teacher Sebene Selassie. While part 1 was all about how we belong first and foremost to ourselves, this second part is about belonging with others.  We start the conversation by talking about the illusion of power dynamics in society. Sebene flips the script that society is a struggle towards the middle where there is access to resources and power. She does that by reminding us that those in the margin – have a richness of perspective and access to fluidity and other ways of belonging that those in the middle might not. This part two of the conversation was a lot more personal and open, and one where I really got to express my deep gratitude for Sebene's contribution to our understanding of Belonging. Key ideas we explore in this episode:Get into Power dynamics – and how we have the idea that society is structured in concentric circles where the Powerful stand in the middle, holding onto power and status. While those in the margin have a richness of perspective and a more holistic view based on a deeper knowledge of understanding.  Context Switching – Fluency vs Semeiotic Vigilance – and why this can lead many of us to fatigue of belonging. And how Affinity Groups can offer minorities some respite from constantly being "Vigilant and monitoring" whether we belong or fit in.  We look into the efficiency of Affinity groups – like female only, on black only groups. And how they create the space for much of the "work" that can be done so that the conversations and the network can be explored in a more profound and direct way. She answers the questions about her vision of the future with "how she would like to feel in that future", and gives us some clues on the type of world we should all be striving towards.  And much more…Resources to continue exploring:The ideas and media related to this episodeWikipedia on "From Margin to Center" – by Bell Hooks Sebene's book You Belong: A Call for Connection Subscribe to Sebene's newsletter Follow Sebene on Instagram Hosted on Acast. See acast.com/privacy for more information.