Exploring the world through the lens of Belonging
Welcome
The goal of this podcast is for us to learn. It aims to create the space to discuss and explore belonging in our lives. These wide-ranging conversations are designed to generate insights into how we can create belonging for ourselves and for others.
Belonging is like water. It's essential to life. It also takes on many shapes and forms, seeping through every part of our lives.
Still with me? Good.
Why Listen
This podcast is intended for those that are seeking to help themselves and others find a sense of belonging.
If you ever asked yourself; Where do I belong? Why do I belong? Then this podcast will be useful.
If you are asking; How can I help others belong? How can I build a more inclusive workplace culture, community, or team, then this podcast will be useful.
This podcast is an exploration founded on curiosity, humility, and generosity. I hope you can join us.
Listen and subscribe wherever you get your podcasts.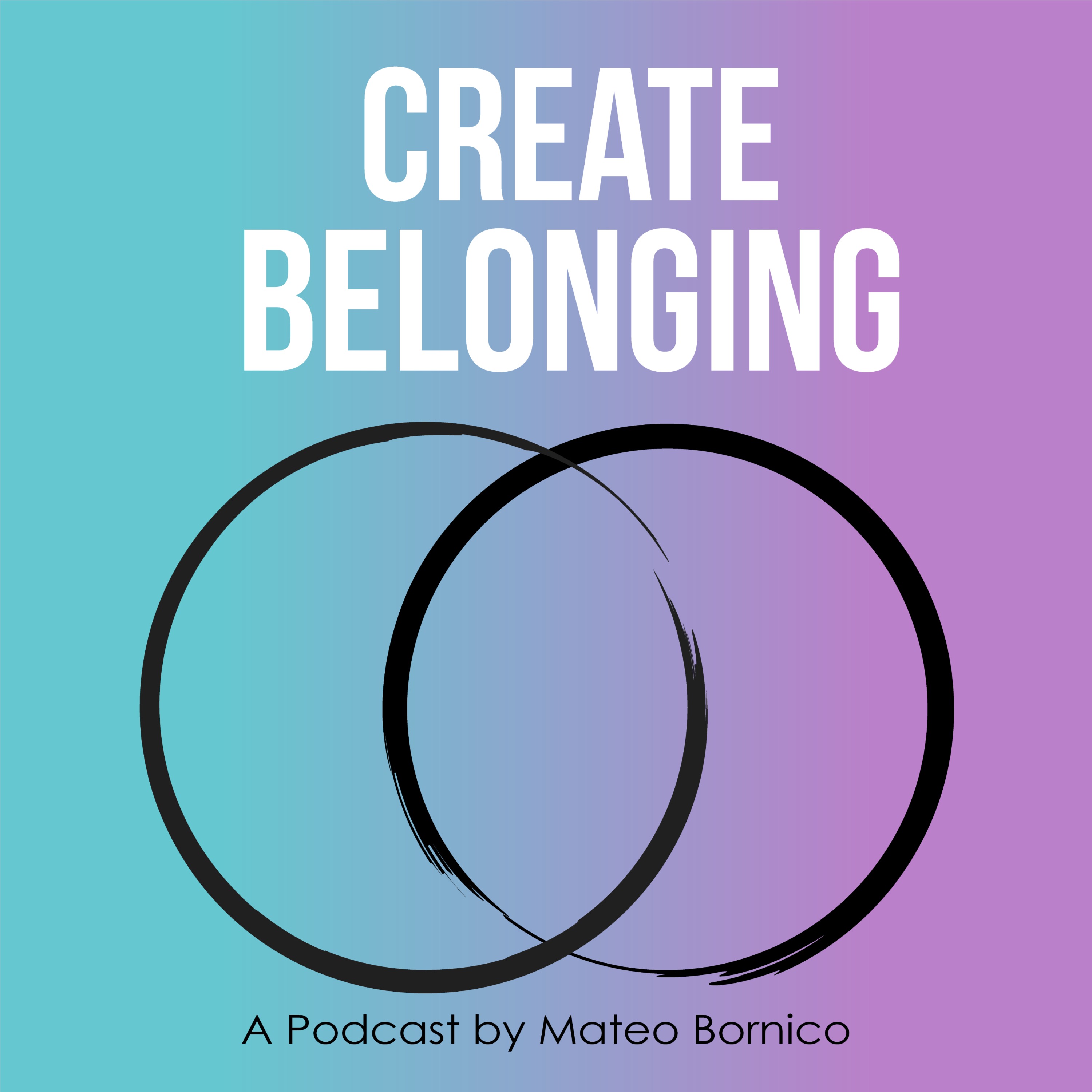 03 – Authenticity and Belonging to the Self with Chris Hovde
–
Create Belonging
Welcome to Create Belonging! In this episode, we speak to Chris Hovde(Linkedin, Instagram, Facebook). A self-proclaimed "Urban Monk", Chris is unapologetically living a life where he strives to make sure his behaviors are in accordance with his values.He is one of the people leaders at Telia, one of the largest telecoms with 21000 employees across the globe. He holds many roles and responsibilities, including employee wellbeing, diversity and inclusion, and promoting self-leadership. Chris sits on the boards of many companies and is very involved in many initiatives concerning the environment, technology, and issues around racial and gender inclusivity. You can check out his meditation and well-being initiative here: regenerativemonks.com/ He is someone that leads by example and is on a mission to helping people live their most authentic selves. So at this point, you may be wondering why I invited an Urban Monk to be on a podcast about belonging?! Chris is someone that belongs to himself first and foremost. He understands that in order to inspire and help others, we must first live our own truths. Chris is not one for excuses. And in this podcast, he challenges us to stop lying to ourselves and to start the journey to our authentic selves. Topics Discussed:Cognitive Dissonance and how we tend to respond to it. The 3 dimensions of belonging (According to Mateo): Belonging with the Self (the theme that this podcast episode is based on)Belonging with others (includes belonging with our partners, family, groups, community, nations etc., and any kind of inter-personal belonging). Belonging to the planet or universe (understanding that we belong to this planet, with all living things and objects, including the wider universe). Singularity University SummitMinimalismClarity and doing less is key to making an impactGreta Thunberg is someone that is living true to her values. She doesn't do too many things, just the necessary to make an impact. Finding peace with what matters to you, then anyone else's opinion is not necessary. Change starts with knowing your personal values and purpose in lifeIndifference is a trap, it's better to have people hate you than to have them be indifferent. Being discriminated against for being gay helped him to connect with others that are also marginalizedProfessional is a mask. Acting professional prevents people from being their true selves. Link to post, showing why it's important to be vulnerable and share your story. The importance of stop lying to ourselves. We need to be true to our word. How to do a gratitude journalThe importance of walking the walkHis work at Telia, and how he is helping in setting up a more fair recruitment processWhat makes Chris so special: he is not ruled by fear. What he wants is always more powerful than the force of fear. His mother had high expectations of him as a childReframe, from "hard work" to "smart work". We should get off the hamster wheel of producing volume, and instead focus on what one truly wants to achieve in a quarter. We can have a bigger impact with less. Creating diversity and inclusion conferences online is an example. The Pareto Principle AKA, "the 80/20 rule"Systems Thinking as a way to understand where to focus efforts How the pandemic was a gift, a sort of "reset" that Chris has been longing for, as a catalyst for societal transformation. Chris' Summary of the conversation in 2 points:Start being honest with yourself? Change can happen with small changes. Try to find meaning where you are. Start backing up the things you say you care about with actions. Reach out and connect with Chris: (Linkedin, Instagram, Facebook). "Regenerative Monks" – Where you can find his dinners and meditation servicesAcknowledgments:This podcast is created, produced, and edited by me, Mateo BornicoMusic by Ergy, aka Hugues Coudurier, Facebook——————————-Thank you for listening! I would love your Feedback: Please send me an email at
createbelonging@gmail.com
and let me know what you thought of the episode. You can also follow us on Instagram:
https://www.instagram.com/createbelonging/
or on Linkedin:
https://www.linkedin.com/company/create-belonging 
See acast.com/privacy for privacy and opt-out information.