Exploring the world through the lens of Belonging
Welcome
The goal of this podcast is for us to learn. It aims to create the space to discuss and explore belonging in our lives. These wide-ranging conversations are designed to generate insights into how we can create belonging for ourselves and for others.
Belonging is like water. It's essential to life. It also takes on many shapes and forms, seeping through every part of our lives.
Still with me? Good.
Why Listen
This podcast is intended for those that are seeking to help themselves and others find a sense of belonging.
If you ever asked yourself; Where do I belong? Why do I belong? Then this podcast will be useful.
If you are asking; How can I help others belong? How can I build a more inclusive workplace culture, community, or team, then this podcast will be useful.
This podcast is an exploration founded on curiosity, humility, and generosity. I hope you can join us.
Listen and subscribe wherever you get your podcasts.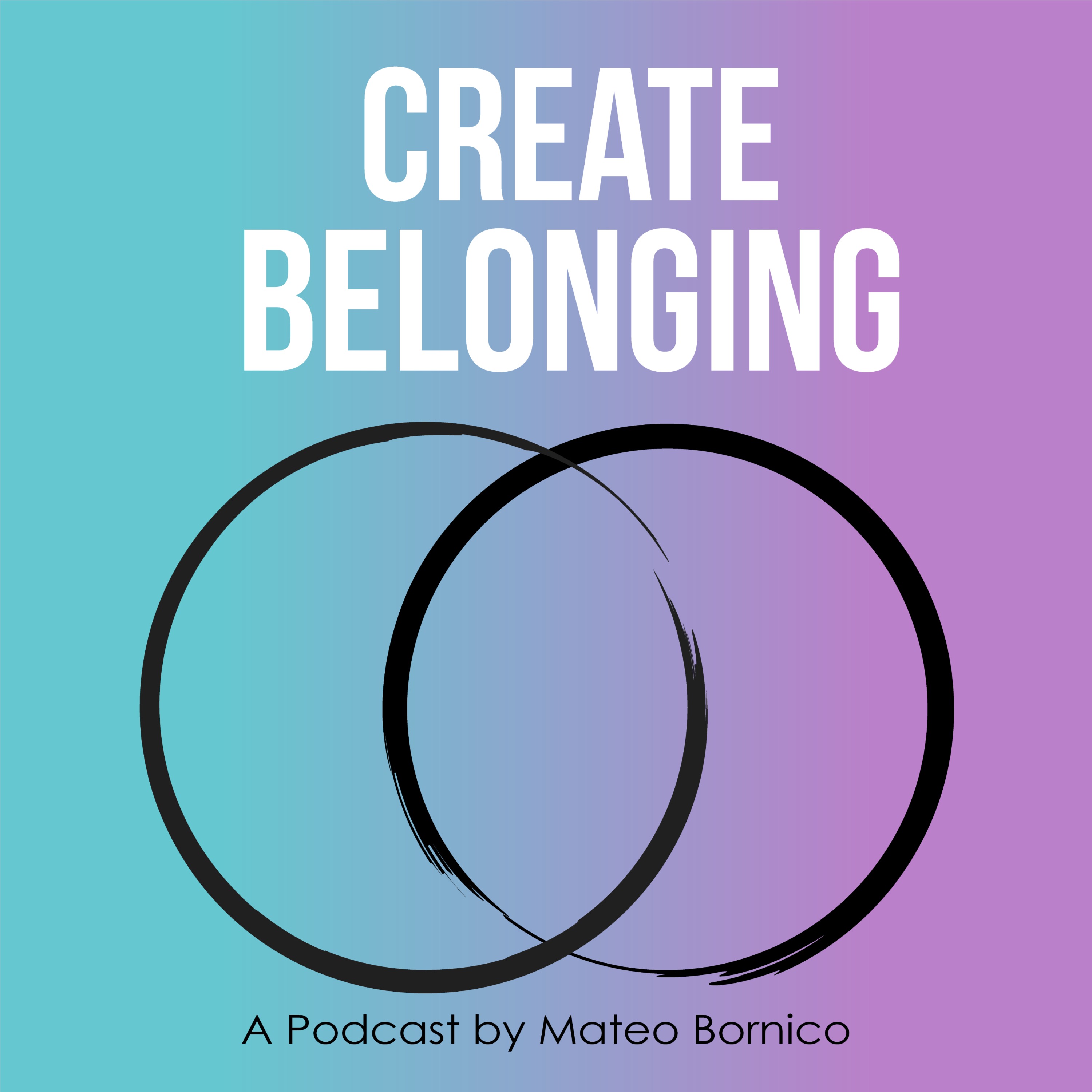 6 – Kristín Grímsdóttir PART 1
–
Create Belonging
For this episode, we sit down with the amazing and wonderful  Kristín Grímsdóttir for a two-part conversation where we bridge Belonging with Authenticity. Part one starts with a discussion on the book "You Belong" by Sabene Selassie. During the podcast, Kristin shares her insights on what belonging means to her and how it ties into the work she has been doing for the past 15 years. She is an expert in helping others discover their authentic selves and use that awareness to empower their lives. In this Episode one we cover the following topics:How we should think of identity as flowing and how one wears many hats (5:00)Why "You Belong" by Sebene Selassie is the first book she starts and finishes in a long time (7:25)Why belonging is not connected to a place (9:45)How Biking she never felt lonely despite the fact that she traveled solo on a bike across Europe for 120 days (10:14)How acceptance and sensing ourselves can lead us to realize that we already belong (11:25)How Belonging can be a compass to authenticity (13:50)The two types of Belonging: individually and universally (15:25) How disconnection and not-belonging are hurtful (17:20)The opposite of Belonging is to "Fit-in" (17:45) How we should lean into the pain of feeling like not belonging and it can give us clues to our values (20:00) Kristín talks about the work she is doing with building tools to help people better understand themselves (21:00)Short Bio:Kristín Grímsdóttir has lived many lives. She is guided by her values, which one day led her to quit her job and cycle solo across Europe for over 120 days. She planned to meet over 100 strangers, and this lead her to write a memoir about the experience in the book "Real: a story I tell myself and choose to believe." Aside from being an adventurer, she is also a mother, partner, and entrepreneur. She is a sustainability and leadership expert with over 15 years of experience in understanding human behavior and decision-making within the context of sustainability. She has been a startup founder and CEO, a project manager in a public company, and has led the sustainability agenda during digital transformation times in a large, international company. Kristin's passion for creating enabling conditions for sustainable development through vertical development has led her to specialize in conscious leadership, emotional intelligence, building trusted relations, strategy, sustainable business design, sustainable development, vertical development, culture and values, brand development, facilitation, project management, coaching, deep and genuine listening, co-creation, and navigating complexity. Hosted on Acast. See acast.com/privacy for more information.